Loved College?
If college was an unbelievable experience for you, turn that passion into an opportunity. Launch or explore your career while helping students figure out their next moves after high school. Become a college adviser.
Be the change
Coach youth and families on education options, inspiring hope and affirming that college IS possible.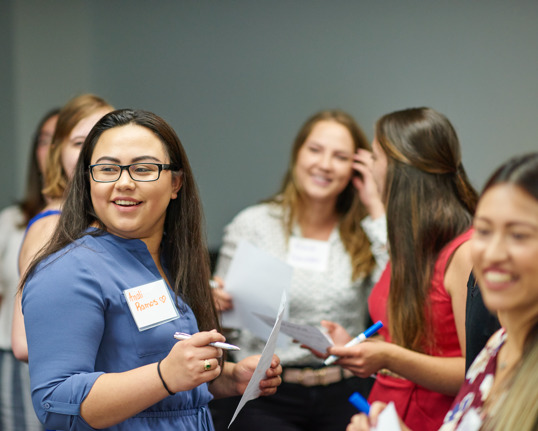 Expand your network
Connect and collaborate with 100 college advisers throughout Michigan and 650 across the nation who are changing the face of higher education.
Develop Professionally
Explore and shape your own professional pathway through extensive training, attending conferences, and leading college access efforts within a school setting.