About MSU College Advising Corps
MSU College Advising Corps (MSUCAC) is a program filled with opportunities for recent college graduates. MSUCAC places recent MSU graduates in high schools throughout the state of Michigan to serve alongside counselors and other college access organizations. These near-peer College Advisers assist high school students and their families with college searches, essay writing, SAT/ACT prep, college applications, FAFSA completion, scholarship searches, college visits, and successfully transitioning to post-secondary education, including four-year or two-year institutions and trade or technical schools.
Our mission
MSU College Advising Corps was launched in the fall of 2011 as a public service program to address the widening gap in college access for low-income, first-generation, and under-represented students.
Our mission is to increase the number of students entering and completing higher education by helping them successfully navigate through the college enrollment process.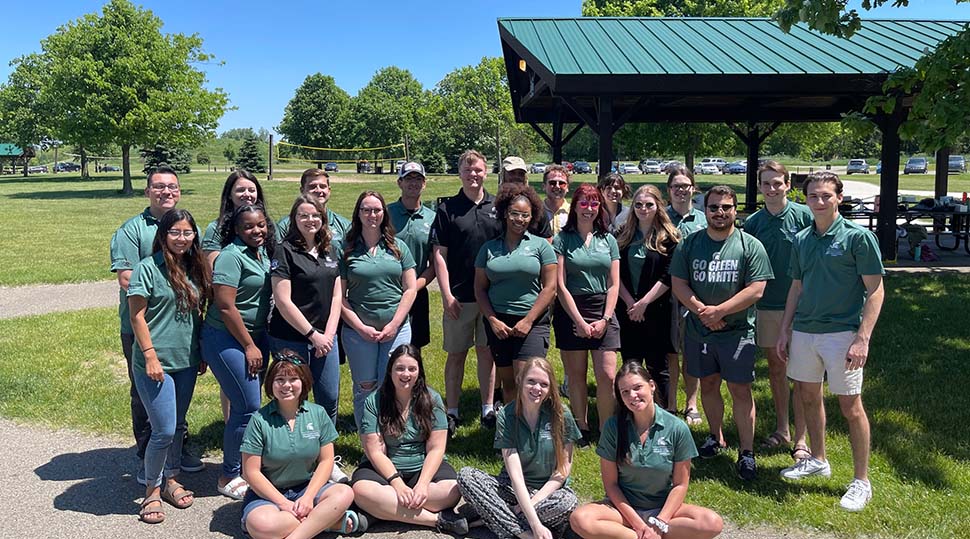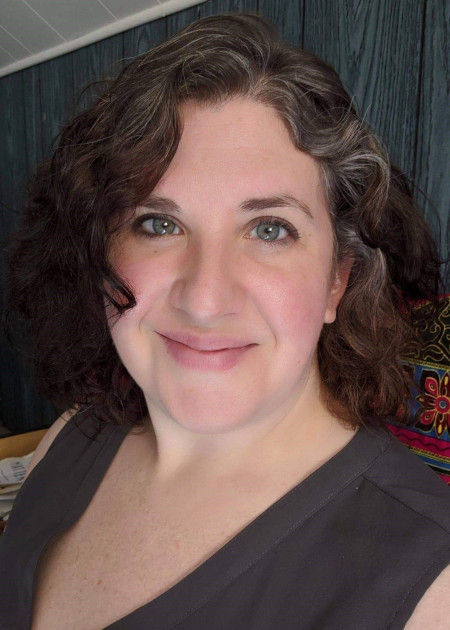 Laura Wise
|
Program Director
Laura Wise has more than fifteen years of public service experience from the Michigan Legislature to student affairs with a focus on underrepresented groups and diversity within higher education and the global workforce. Prior to joining the MSUCAC team, Laura served in the roles of Career Development Manager and Academic Advisor for the Mastercard Foundation Scholars Program as well as International Student Advisor and Experiential Learning Coordinator for the Office for International Students and Scholars at MSU. As a first-generation college student herself, Laura is proud to champion the MSUCAC program and its college access network partners. She holds a Master of Arts in Higher, Adult, and Lifelong Education from Michigan State University and is a certified Global Career Development Facilitator.
lauraw@msu.edu
(517) 803-6861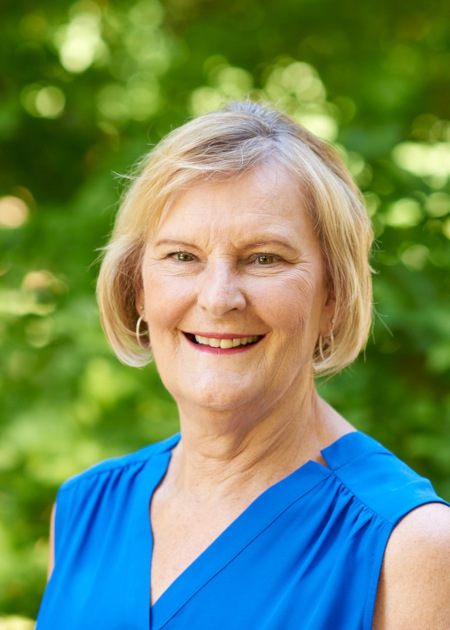 Pam Kuffer
|
Program Assistant
Pam Kuffer has more than 20 years of experience managing day to day office operations and providing executive level support to management and colleagues. Prior to joining the MSUCAC team, Pam led the office operations for a local orthopedic distributor where she handled all logistics, payroll and planned numerous client and staff events. She's held various positions on local Parent Teacher Organizations (PTO) and was a scout leader for both Girl and Boy scouts. Pam began her career as a kindergarten teacher in the Houghton Lake Public Schools and continued to work with children as a preschool teacher at The Peoples Church in East Lansing. Pam has a Bachelor of Arts degree from Western Michigan University.
kufferpa@msu.edu
(517) 884-6041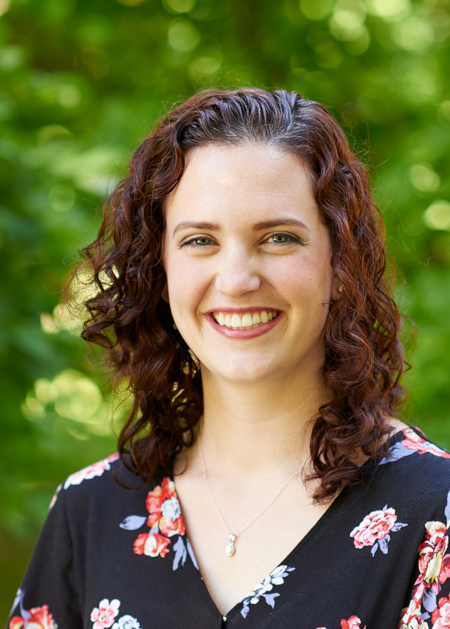 Carrie Lewis
|
Associate Program Coordinator
Carrie Lewis brings considerable college admissions experience to MSUCAC, having spent five years as an Admissions Counselor and Assistant Director of Admissions at Alma College prior to joining the MSUCAC team. She has seen firsthand the difference college advisers make in their schools and communities through their efforts with students and communications with admissions counselors. Through Carrie's time in admissions, she developed a passion for college access and helping students navigate the unfamiliar college search and financial aid processes. Carrie holds a Bachelor of Arts in English from Alma College with a minor in writing.
clewis@msu.edu
(517) 884-6042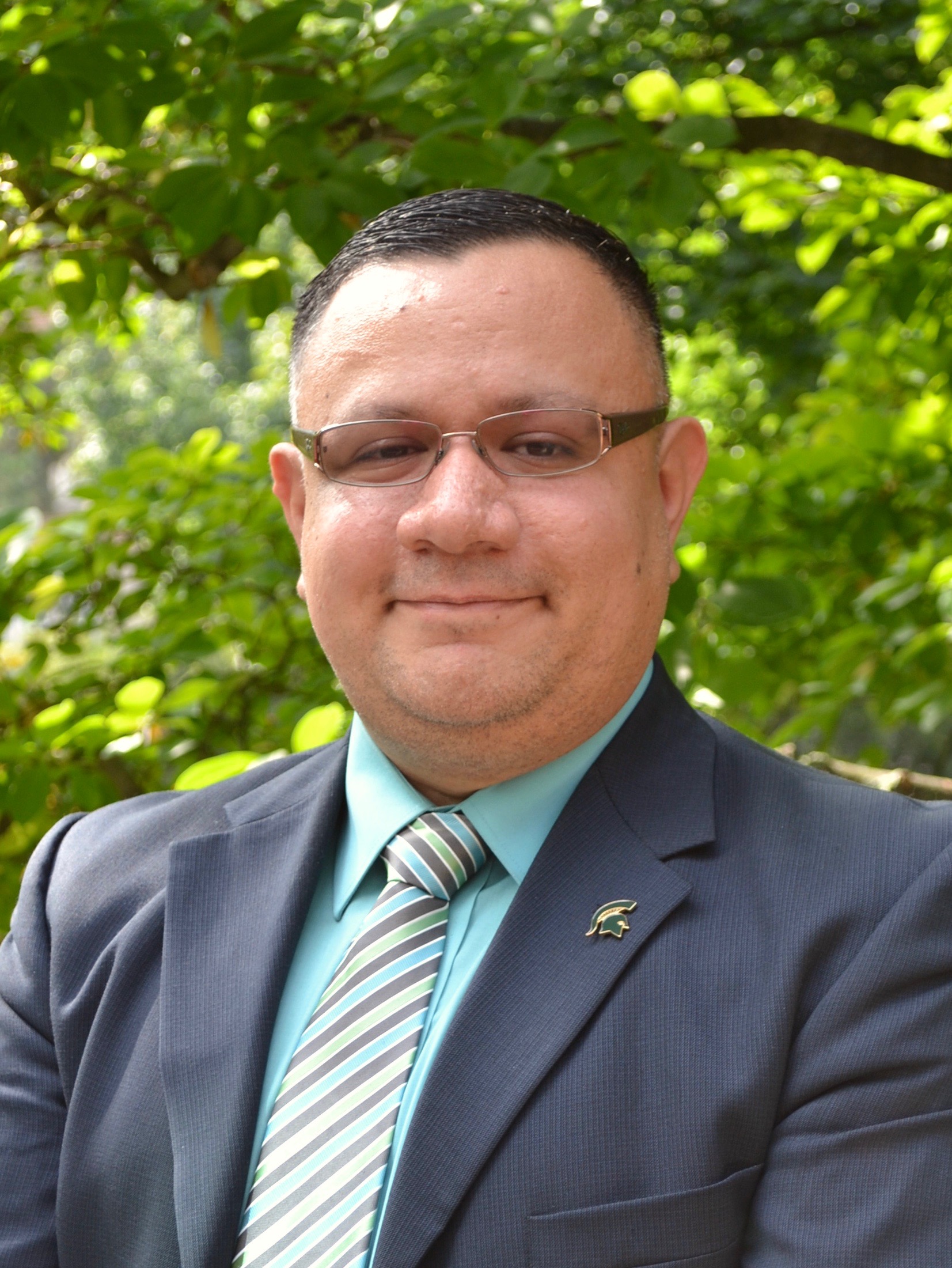 Miguel Torres
|
Associate Program Coordinator
Miguel Torres has over ten years of experience working with migrant and seasonal farmworkers in the State of Michigan to provide first-generation students with the necessary tools they need to pursue post-secondary education. Prior to MSU College Advising Corps, Miguel worked as an MSU High School Equivalency Program (MSU-HEP) Recruitment & Placement Coordinator who successfully motivated students to obtain their GED and provided continual support to help each student work towards achieving their educational goals. As a first generation migrant farmworker, he has been able to connect with a diverse population and has used his hardships to inspire others. He is an MSU alumnus, CAMP Scholar, and Kellogg Foundation Community Leadership Network Fellow. Miguel has a Masters of Public Administration in Non-Profit Leadership from Western Michigan University and a Bachelor of Science in Family Community Services from Michigan State University with a cognate in youth leadership and management.
torresm2@msu.edu
(517) 884-1335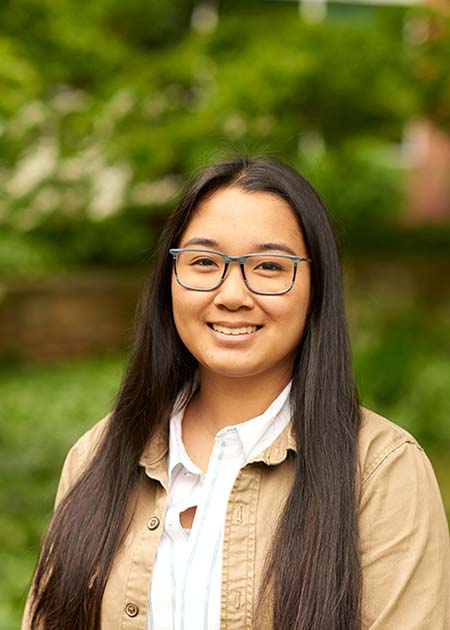 Angela Magbag
|
Associate Program Coordinator and Recruiting Specialist
Angela Magbag brings her own experience of college advising to MSUCAC, having served as a College Adviser at Galesburg-Augusta and Waverly High Schools. Angela was served by an MSU College Adviser at her alma mater, Waverly High School, in which she had to the opportunity to continue the cycle of service by serving her own community. Following her service, she worked as a Financial Aid Specialist at Lansing Community College, then returned to MSUCAC as an Associate Program Coordinator & Recruiting Specialist. Through her personal and professional experience, Angela hopes to continue to serve her community by guiding students through their own postsecondary journeys and empowering others to share their stories. Angela holds a Bachelor of Arts in English from Michigan State University.
magbagan@msu.edu
(517) 884-6042